What do you think of our new digs?
I'll let everyone introduce themselves. I'm Dani. I've been married 10 years this fall to my high school sweetheart and I have 2 children, ages 2 and 5. I have a boring part time paying job and I am a passionate knitter. I learned to knit around 7 years ago after being a crocheter since childhood. I haven't put down the needles since. Joining me are a group of knitting moms who all met online. Yep, we're a copycat Mason-Dixon.
I'll be the first to show off my latest completed project.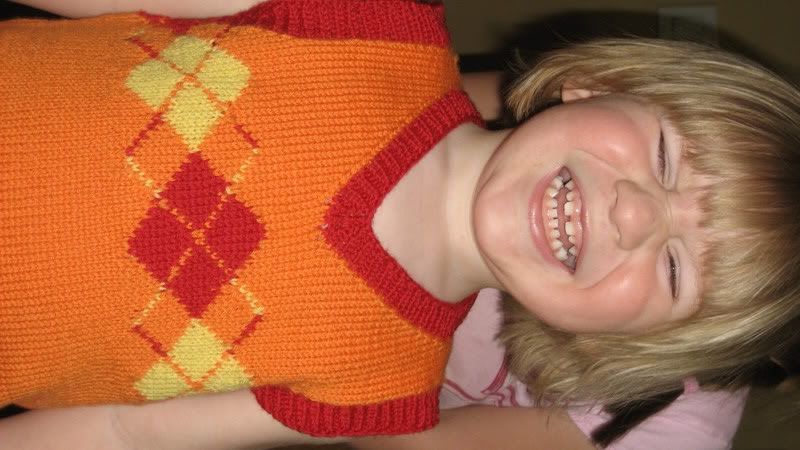 Moose's Argyle Vest. This pattern is original, though inspired Eunny Jang's, and I'll offer it someday if there's any interest. Moose was a more than happy to model.
Does it get any better than knitting for a 2 year old? It's quick and they don't care if there's errors, so long as it's comfy.